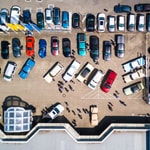 2020 may have been a financially tough year for you. You need a car to get around Phoenix and drive to work, but the cost of a new car is out of your reach. The best option for you and many others is to buy a used car. Here are a couple of reasons why you should consider buying a used car.
Cost
The main reason to buy a used car is that a used car costs a lot less than buying a new car. You may only be able to afford an entry-level new car, but you may afford a premium level used car that is the same brand.
Less Risk
When you go to Bueno Used Cars to buy a used car, you can get a vehicle history report. This provides information about accidents or repairs that occurred to the vehicle you want to buy. A vehicle history report can help you buy the right used car.